Welcome to AirResource Group
Founded by Carl Finch and Cheri McKelvey, AirResource Group, LLC today is one of the nation's leading independent aviation firms. We attribute our success to our original vision: Exceeding our clients' expectations and building long-term relationships. Our dedicated team of professionals are known and trusted for providing the highest quality business aviation solutions. We have a unique perspective and stay focused on the people who matter most - our clients. Our specialized aviation solutions are all-inclusive to serve you with our promise that honesty and integrity will not be comprised.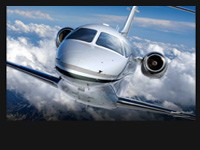 Proud Member Arkansas Aerospace & Defense Alliance
Honesty and Integrity in All We Do
TRUST EXPERIENCE -
EXPERIENCE TRUST
NBAA's Board of Directors approved a formal statement, "Ethical Business Aviation Transactions,"
The most important decision you make when it comes to your airplane is "who do you trust". AirResource Group is committed to high performance and best practices. As a longtime member and supporter of National Business Aviation Association we are in full agreement with the formal statement, "Ethical Business Aviation Transactions" recently released-a critical element in ensuring a successful future for the aviation industry. .
The AirResource Group Difference
NATA Aviation Maintenance Technician Five Star Award
Once again AirResource Group Maintenance Technicians receive the Five Star Award for TEN Years and counting! We are the only maintenance facility in Arkansas to continually receive this award! Staying current on the latest developments in the industry along with their unrelenting attention to customer service shows the amazing dedication our team has to aviation and more importantly our clients.
NATA's AMT AWARD SINCE 2012!
TAC AIR South Maintenance/Office 2201 Bond Street Little Rock KLIT 501-492-4371
MRO Facility/Office KASG 935 B Caudle Springdale 479-419-5862